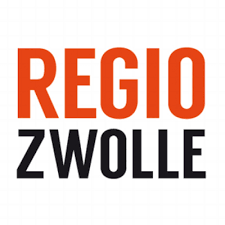 Expat Center East Netherlands offers her services throughout Overijssel, also in the Region of Zwolle. We support companies when they hire international staff and are your partner when you take the first steps in making your organization more international.
What can the Expat Center do for you?
You can contact us for general advise when hiring a highly skilled migrant. We also arrange the IND formalities like the application of recognized sponsor, work-and residence permits for a highly skilled migrant and housing through our Relocation Service.  Besides this, we are the central point of information for both the expats and HRM and organize social events and information meetings on a regular basis.
Local presence for expats and companies
In Zwolle Region we work closely together with local partners for housing, Dutch language training and social activities. To reach as many local companies and share our knowledge, we work together with Kennispoort Regio Zwolle.
In 2020 the Expat Center will open a service desk in the Municipality hall (Stadskantoor) of Zwolle, in cooperation with the municipality of Zwolle. Every other week we will inform internationals during their first registration about living and working in the Netherlands. The exact starting date will be revealed soon.
You can make an appointment for first registration in Zwolle through phone number 14038.
Want to know more?
We greatly value personal attention to our customers, as no case is the same. Our team is driven and will go through great lengths to support you and the expats swiftly and in a flexible manner.
Do you want to learn more about our services? Contact us for a personal meeting.