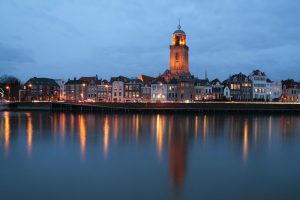 Expat Center East Netherlands offers her services throughout Overijssel, also in the Deventer area. We support companies when they hire international staff and are your partner when you take the first steps in making your organization more international.
What can the Expat Center do for you?
You can contact us for general advise when hiring a highly skilled migrant. We also arrange the IND formalities like the application of recognized sponsor, work-and residence permits for a highly skilled migrant and housing for expats through our Relocation Service.
Local presence for expats and companies
Use our network for i.e. housing, Dutch language training and taxation.
To reach as much companies as possible and share our knowledge we work together with the city of Deventer, MKB Deventer and Informatiestad Deventer.
Want to know more?
We greatly value personal attention to our customers, as no case is the same. Our team is driven, service oriented and will go through great lengths to support you and the expats swiftly and in a flexible manner.
Do you want to learn more about our services and what we can do for you ? Contact us for a personal meeting.