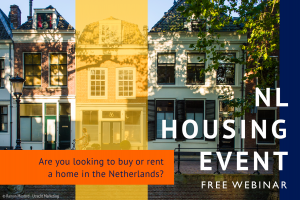 Buying or renting a new home in the Netherlands can be a complicated process. The expat centers of the Netherlands are here to help you and jointly organise the NL Housing Event. In a free webinar you will learn everything you need to know to find your next house or apartment.
When: Tuesday 18 May 2021
Time: 7:00 PM – 8:30 PM
Where: online (you will receive the Zoom link after you have registered)
Click here to register for the event.
The webinar will be led by some of our country's top housing market experts from NVM (the Dutch Association of Real Estate Brokers and Valuers), MVA (Amsterdam Real Estate Brokers Association) and Expat Mortgages (mortgage advisors) and De Clerq (lawyers and notary).
You will get answers to questions including:
What do I need to know about Dutch rental and real estate law?
​What is a mortgage and am I eligible to get one?
​Where can I find reliable and certified assistance?
The webinar will end with a Q&A session. Should you have more questions afterwards, you can contact the local partners of the Expat Center East Netherlands:
Snelder Zijlstra real estate,


Charles Donkerwolke, email: charles@snelderzijlstra.nl
Soluna Financial advise,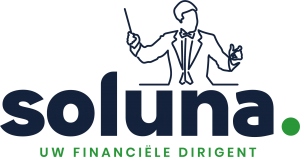 Email: Franz van Stuivenberg
Don't miss this unique opportunity to ask our experts any questions you may have!
Click the button below to sign up.